90 Second Keto Bread made with almond flour is the game changer you've been looking for in your low carb/keto diet. You won't know how you lived without it.
90 Second Keto Bread is one of those magical recipes that brings joy, happiness and more importantly – time. It gives you back precious time in your day without sacrificing flavor. Simple. Easy. Delicious. That is winning the Keto lifestyle.
All you need to know about Keto 90 Second Bread
Is 90 second Keto bread good?
Absolutely. To say it is game changer is an understatement. As we mentioned before, this recipe is SUPER quick and easy, which gives you more time to focus on living (while keeping with Keto.) In addition to that, it tastes FABULOUS. Soft, fluffy and solid in structure, we love that you can make this bread on the fly. An impromptu grilled cheese? Yes please. Last minute toast with eggs? Absolutely.
Can I make 90 second Keto bread ahead of time?
Yes, if you're not going to be close to a microwave (thinking a work lunch) you can make your bread ahead of time. Prep, cook and store your bread portions. This bread will stay up to a week in the refrigerator. OR if you want to make batches for later, you also can freeze the bread in portions. (But we're not sure that's the most economical use of time – this bread is super fast and easy. Our preference is to make it fresh, but we understand if you want to meal prep and we applaud your dedication to making it work for your schedule.
Don't forget to check out our Keto Bread with Almond Flour if you're in the market for a full loaf.
How do you make Keto 90 Second Bread?
Prepare yourself for one of the easiest recipes, ever. Seriously. 90 second keto bread is exactly as it sounds.
You'll need a glass microwavable container to make the culinary magic happen for this one. Think about your choice of container being the size and shape of your bread in the long-run.
Start by melting your coconut oil in the container. In a separate small bowl, combine your dry ingredients first, then whisk in the egg until well combined.
Then pour your mix into the glass container. Just 90 seconds in the microwave (or until the bread is firm and cooked through) and you are done.
NOTE: cooking time can vary depending on microwave and container you are using
So. Easy.
You also may have heard about another delicious Keto bread, Fathead! Check out our Fathead Dough (How-to Basics) and our Fathead Pizza Dough.
What to Serve With Quick Low Carb Bread
The uses for this 90 second keto bread are endless, but we've got some favorites we are happy to share! First of course… AVOCADO TOASTTTTTTTT ? ?
For an easy breakfast, you can pair this with some sugar-free peanut butter or avocado (for avocado toast). This also works for a scrambled egg sandwich, to pack in your protein in handheld fashion. Low carb french toast? Yes please!
Love avocado as much as we do? Check out Easy Avocado Tuna Salad, Buffalo Chicken Stuffed Avocado or get a little devilish with these Healthy Deviled Eggs (with Avocado.)
For lunch or dinner, you can use this 90 second Keto bread for just about any recipe that you could use sliced bread with.
Pizza "bagels" (like these Gluten Free Pizza Bagels) aka mini pizzas.
Grilled cheese sandwich (we love to get a little fancy and add a slice of bacon, ham and a fried egg for "stuffed" grilled cheese.
Pulled Chicken sandwiches using sugar-free bbq sauce
You can even use this bread for your favorite burger or as a hot dog bun. Like we did with these low carb hot dog buns.
The list could go on an on. You get the idea. This bread is quick and versatile, making it a HUGE Keto/Low Carb diet win.
Check out these Paleo Banana Muffins from Gluten Free Palate.
How Many Net Carbs in 90 Second Keto Bread
2 Net Carbs per slice! This recipes makes 2 slices of bread in a flash and the bread can be cut in half to make two slices of bread. Perfect for on-the-go Keto/Low Carb diets!
What are the exact macros for this Keto Bread? You can see below in recipe card in the nutrition label. If you are looking to track your macros and don't know where to start our Free Keto Macro Calculator is a fabulous place to start. Or start with our What are macros? article.
If you are new to this Low Carb/Keto lifestyle and are unsure what we are talking about please feel free to read up more on Net Carbs. Or start at our Low Carb & Keto 101 Starter Page.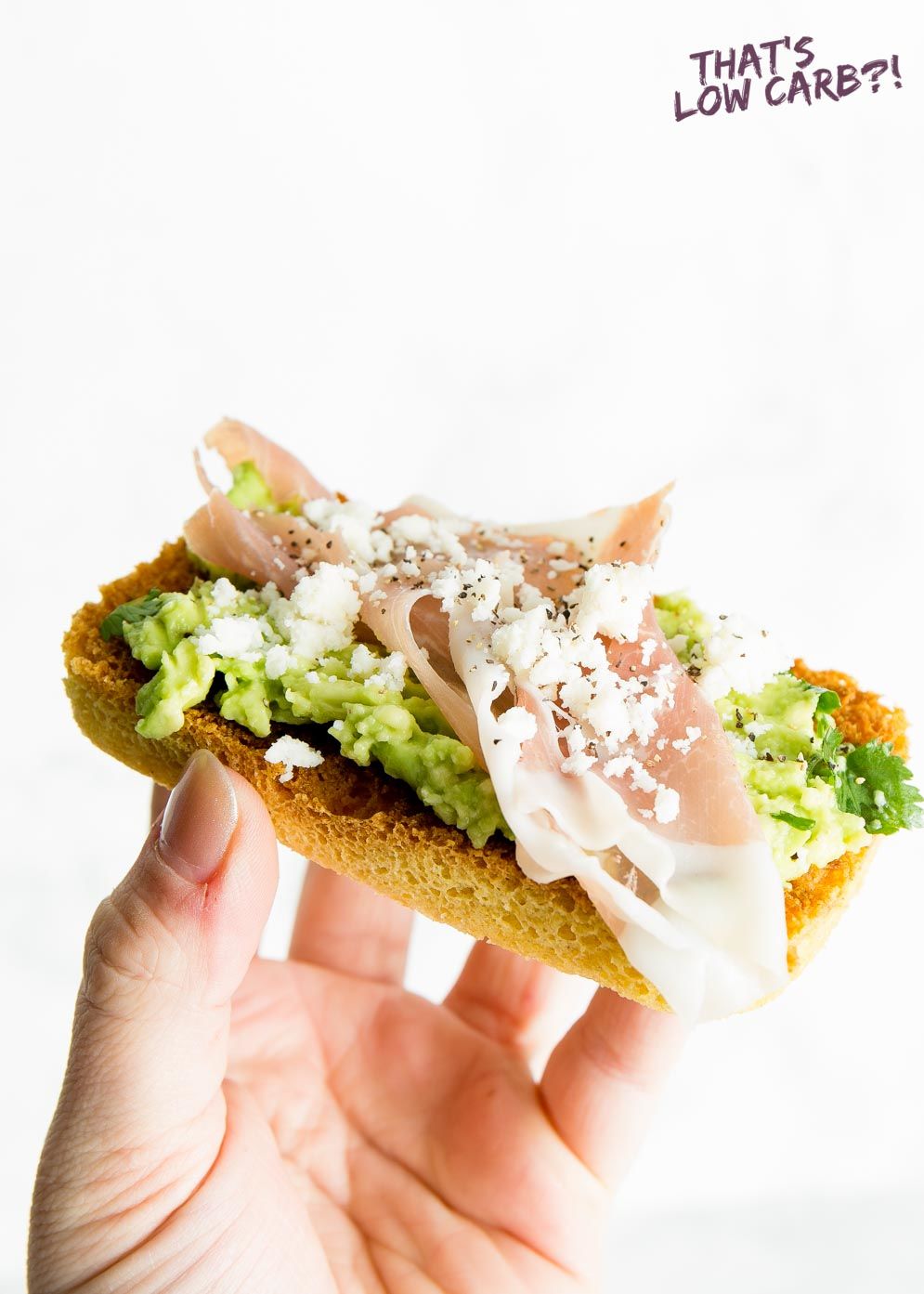 Other recipes you might enjoy:
90 Second Keto Bread with almond flour
90 Second Keto Bread made with almond flour is the game changer you've been looking for in your low carb/keto diet. You won't know how you lived without it.
Print
Pin
Rate
Instructions
Melt coconut oil in a small glass microwavable container.

In a small bowl whisk together almond flour, psyllium husk, baking powder and salt. Whisk in egg until well combined.

Pour mixture into prepare glass container.

Microwave for 90 seconds, or until firm and bread is cooked through.

Flip upside down and remove from glass container. Cut in half to form to slices. Use for toast or sandwiches. We personally love it for toast in the morning with sugar-free peanut butter or avocado toast.
Nutrition Info
Nutrition Facts
90 Second Keto Bread with almond flour
Amount Per Serving (1 slice)
Calories 157
Calories from Fat 126
% Daily Value*
Fat 14g22%
Cholesterol 82mg27%
Sodium 614mg27%
Potassium 131mg4%
Carbohydrates 4g1%
Protein 5g10%
* Percent Daily Values are based on a 2000 calorie diet.