Taking 5 of our most popular Low Carb Pork Chop recipes in a round-up to help make dinnertime be that much easier when you've got some boneless pork chops to cook.

Pork Chops are one of those awesome meats that we love to cook up in a flash in our household. They defrost so quickly and are really a fabulous quick and healthy low carb dinner option.
We'll start off with one of our most favorite of the readers, we also have a recipe video at the bottom of the post if you'd like to watch that!
This recipe has been getting raving reviews ever since it was posted and for good reason. Satisfying all those cravings in under an hour.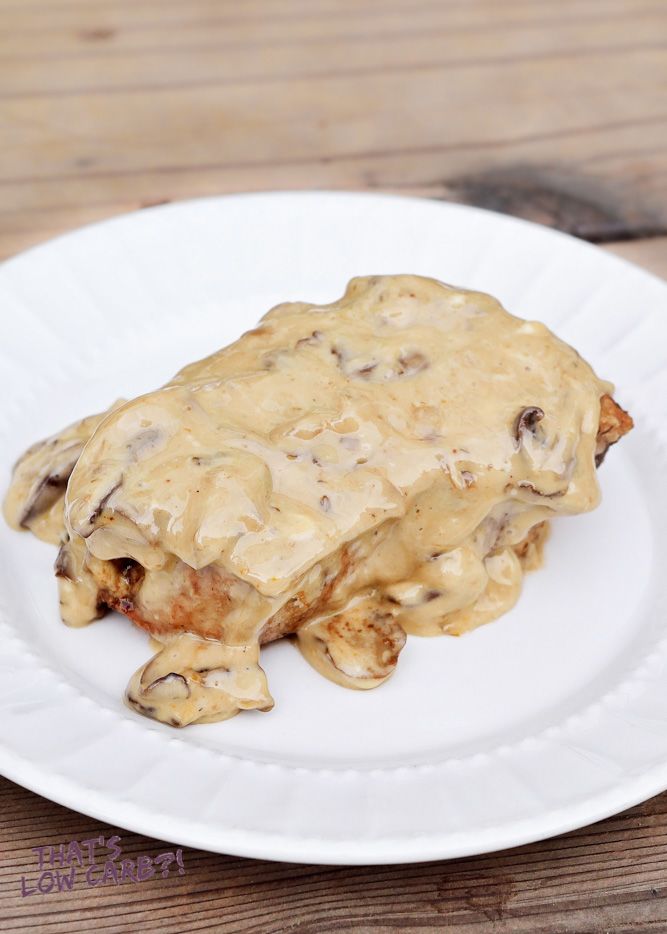 Low Carb Baked Pork Chops and Peppers baked in a sweet and spicy marinade. Oven Baked in under 25 minutes for a delicious but quick dinner. Another reason I love Pork chops, they cook so quickly!
This post gives you FIVE pork chop spice blends you can use for meal-prepping. These low carb and dairy free pork chop recipe ideas actually come straight from your spice cabinet! On a quick weeknight you can make these without freezing or meal-prep for the month and have these seasoned low carb pork chops ready for those nights when you just feel like eating a bowl of ice cream for dinner.
This recipe is perfect for that overgrown rhubarb in the garden. Smothered in our Low Carb Rhubarb Compote this dinner will satisfy all those protein and sweet cravings.
This pork chop recipe is so simple but that is where the best meals are born. A flavorful and satisfying meal that makes for a quick and easy dinner and needs just 3 ingredients! Top over your favorite low carb vegetable and dinner is served.
5 of The Best Low Carb Pork Chop Recipes
Taking 5 of our most popular Low Carb Pork Chop recipes in a round-up to help make dinnertime be that much easier when you've got some boneless pork chops to cook
Print
Pin
Rate